WHATS IN MY BAG?
Med vår The Champion Bag kan du ha med dig all utrustning och tillbehör du behöver Utöver sin imponerande kapacitet är vår ridväska också elegant designad. Den är ett perfekt komplement till din ridstil och kommer att få dig att sticka ut var du än går.
Vattenavstötande + slitstarkt
Rymmer ALLT du behöver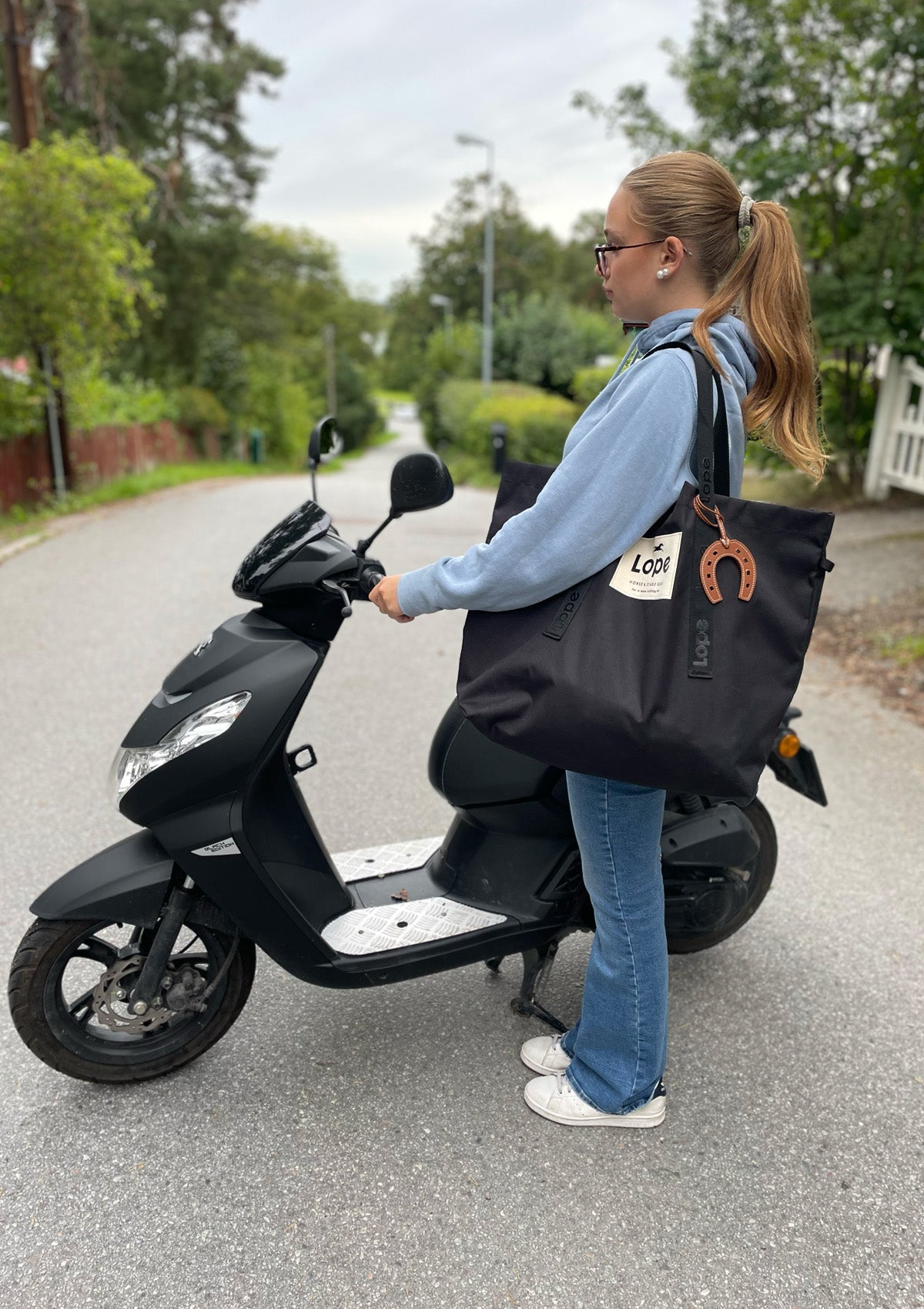 GLAM-UP-YOUR-BAG
stable bag charm / lucky charm / bag charm twist
Perfect stable bag!
Perfect bag that holds all the stuff you carry with you to the stable - helmet, gloves, extra jackets, etc. The right length of handle so you can easily and comfortably carry it on your shoulder.
A super duper bag!
Practical large bag that can be used just as well for a visit to the swimming pool, training or an excursion. It's stylish too!
Use it everywhere!
Wonderful size, perfect material..