För att prestera på topp är ditt klädval en viktig del av ekvationen. Stilfullt svarta kompressions ridbyxor matchade med Mulberry Jam sport topp och strumpor med sportiga ränder -Top noch!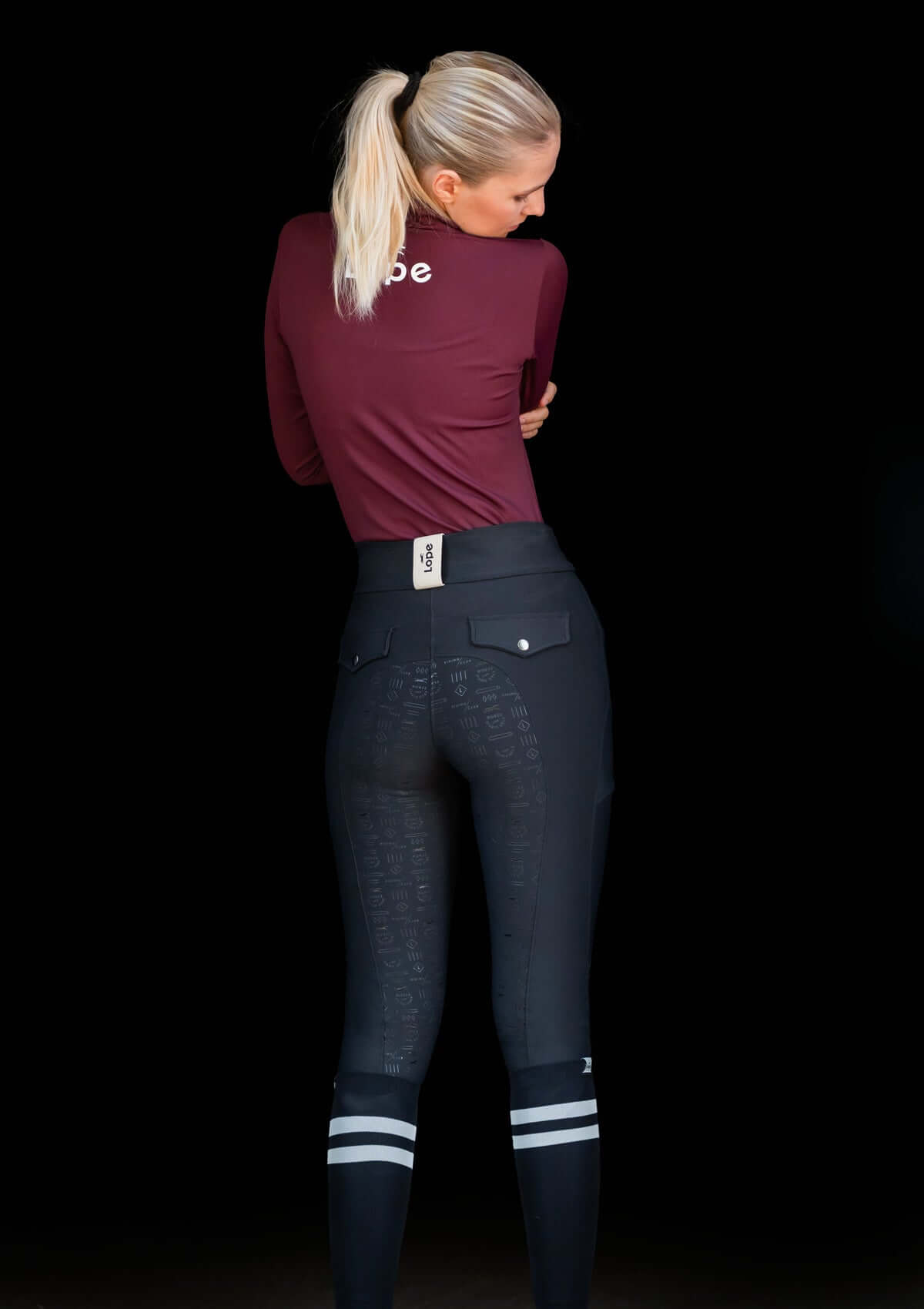 Stylish AND comfortable!
Fits like a glove and also looks good 👍👍
Very nice
Very nice and good in size. The daughter was completely satisfied!